Hotel Info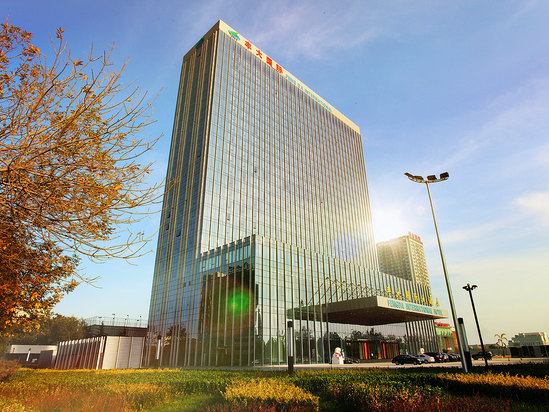 Fengda International Hotel Beijing
is located in the core area of Beijing Economic Development Zone. It is adjacent to the Economic Development Zone Management Committee and the Central Park. It is directly connected to the subway Yizhuang Line.
Fengda International Hotel Beijing
integrates business, conference, sports and entertainment, bathing, dining, guest rooms and shopping. All rooms are furnished in a home-style design and are decorated with eco-friendly materials.
The hotel's first-floor cafeteria can accommodate up to 300 people, and is also equipped with a lobby bar; the second-floor conference dining area has two 500-square-meter multi-purpose halls, three luxury Chinese food boxes over 150 square meters; the third-floor is an international conference area of 3,000 square meters Among them, the first lecture hall is more than 900 square meters, which can accommodate 1,100 people, the second lecture hall is 700 square meters, and there are 6 high-end medium-sized conference rooms equipped with high-end audio and lighting, with simultaneous interpretation equipment in multiple languages. Receiving conferences of different scales; the four-story dining room has 12 luxurious Chinese dining rooms, providing guests with a variety of flavors, mainly Cantonese dishes. The first and second floors are equipped with sauna, gym, swimming pool, KTV and other ancillary facilities to fully meet your diverse needs.